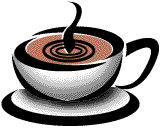 Mom2Mom
This program is to give support to mommies.
Working Mocha Moms
Working Mochas primary purpose is to address and validate the special needs of the mothers who work outside of the home.
Book Club
Reading is FUNdamental, so come and join the fun with intriguing conversations on bi-monthly selected books.
Mocha Fitness
Let's get moving ladies! Walking, cross training, yoga/pilates, dance, salsa and more.